Minutes away from Paris, the town of Bondy has a dormitory neighborhood in front of its town hall. It lacks diversity and urban structure, with slabs loosely scattered around dead-end alleys and parking lots.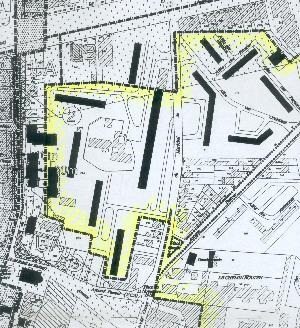 A plan of the existing neighnorhood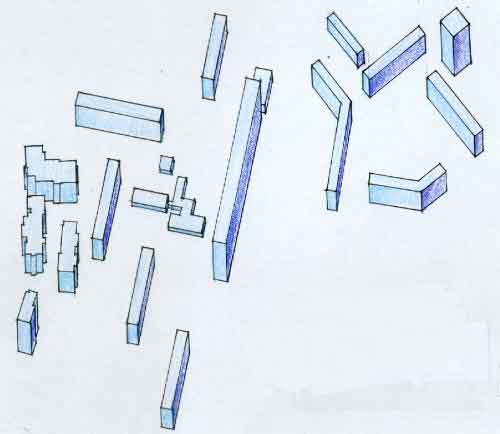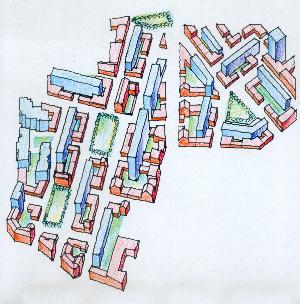 A housing project in Bondy, near Paris ...becomes a mixed use neighborhood (JL Msika)
The new urban grid will connect and open the estate to the rest of the city.
The new concentration will allow social integration to progress, provide jobs in the area, and limit somehow the daily commuting, to benefit the environment at large..